Gobble gobble gobble my little AB/DLs!
November 29, 2015
Hot for Mommy Part 1
December 1, 2015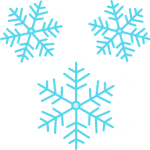 Santa Baby… But what about my adult babies? I think that I have something in mind that would make my sweet little ones especially happy this winter. Your sexy MILF has decided to give you something that you can enjoy again and again! I bought some very cute pajamas to wear when we go to bed! I look like YOUR santa baby in them as it is red like the jolly man's suit! It even has a little black sash like a belt, as well as fuzzy white fur around the hem. Thin straps of course, and they are barely able to support mommy's big tits! Judging by the smile on your face when I change your wet ABDL diaper, I can see that this cute little nightie is doing its job. With me leaning over you, gravity takes over and gives you the perfect view of my breasts! I know that you won't complain when it is time for us to go to bed!
XOXO,
Barb
888-430-2010